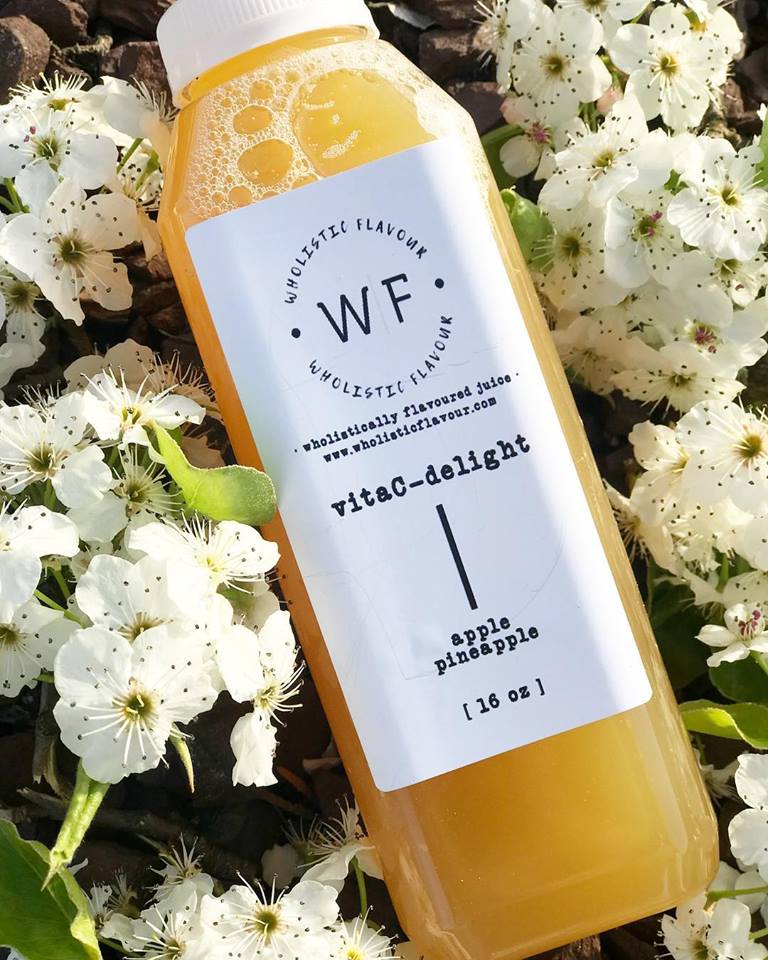 Drink Healthy, Drink Whole, Drink Wholistic Flavour.
A mobile/online juice bar that offers a variety of beverages that include, but are not limited to fruits, vegetables, sweeteners (i.e. honey, agave, or turbinado sugar), herbs and/or spices! All of our beverages are made to order, to ensure that you have a quality shopping experience.
3 John 1:2
Important Information
[Warning]

Be sure to check the ingredients in each flavour-it before purchasing, and also consult with your doctor before consuming our products (especially if you are taking any other medications and/or supplements).If there are any known allergy or allergies, please provide all special requests before ordering by typing in the "special instructions for seller" box at checkout.
[Disclaimer]

Wholistic Flavour does not provide any medical advice, provide any diagnoses, and our products aren't intended to treat, cure or prevent any pre-existing health condition(s) or disease(s).Any statements listed, have not been evaluated by the Food and Drug Administration (FDA).

Any nutritional benefits listed are provided as general information, and used to promote healthier habits (not to replace any advice of a medical professional). Be sure to consult with your healthcare provider before consuming our products, as well as if there are any concerns presented during any of our juice cleanses. Results may vary, and please be advised that products are subject to color variation, due to handmade processing.
[Local Pick-up and Deliveries]

Currently, we prepare and deliver fresh beverages locally. Please be advised that at checkout, "shipping" is the designated delivery fee ("shipping method" lists the rates for deliveries in the inner city limits of Salisbury/ Fruitland, Cambridge/ Easton, MD and Delmar, MD/DE). If your address location is outside of the inner city limits, location details will be provided upon order completion (add your correct contact information at checkout).

For earlier pick-up/delivery times , contact us via text: (410) 541-6870. Please include your order # , and the desired pick up time in the message.

Shipping logistics will be available very soon!
[No Refund Policy]

Please be advised that refunds are not issued, as ALL sales are final.